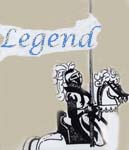 Check Status Bar for Call Names!
Am. Can. Ch. Cricket's Trinket of Erayna ROMX
Ch. Legend's Winter Ice of Primo
Ch. Legend's Spreading The Word
Ch. Legend's Contessa de Roulette
Ch. Legend Bragin Rites Of Paray
"Taylor"
Ch. Legend's Queen of Hearts
Breeder: Erayna Beckman
Owned by: John and Deb Williamson
"Taylor" finished in four consecutive show at 10 months of age!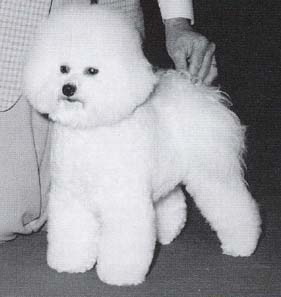 Pedigree
Am. Can. Ch. Cabochon Batmadison Marquise

Ch. Yoannewyn's Hela Va Scorcher
Ch. Dove-Cote's White Tornado
Am. Can. Ch. Vassaly's Yoannewyn Amelia
Craigdale Espana
Yoannewyn Cap't Barnstable
Am. Can. Ch. Kibbatts Craigdale Joy
Am. Can. BISS Ch. Cricket's Trinket of Erayna ROMX
Ch. Kay's Excalibur Lancelot
Excalibur's Pucca
Kay's Sweetness of Boz
Salutaire's La Blanc Cricket
Ch. Moderna's Bugof

Petit Four Salutaire Adlib